2006-05-17 23:00:00
Birthday and concert
Happy birthday to me! 22. So I come home from work and see this...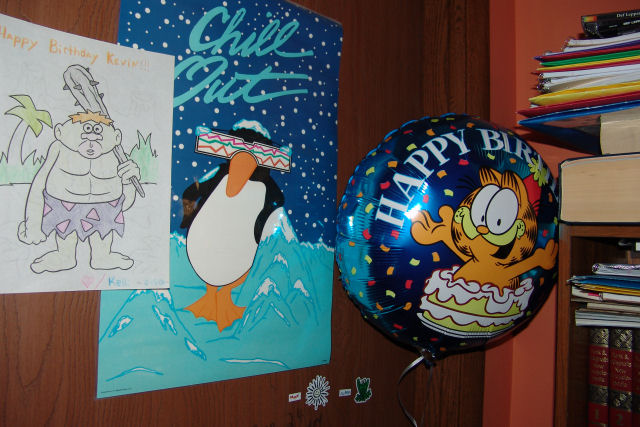 My sister colored a picture and put a balloon on my door. I slowly opened the door and found this...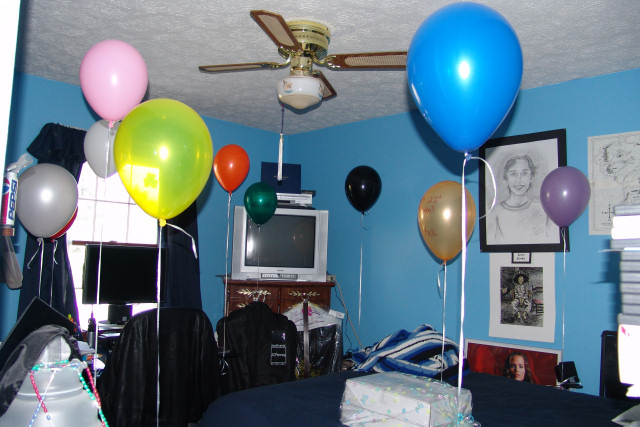 She had also gotten lots of balloons from BiLo and tied them all around my room. I think I might take these balloons to work and tie them around my cube. Heh heh. So if you notice on the bed there are two boxes. I know what's in them cause I picked them out. But I still haven't seen them in person. So I open them. The first is a yellow dress shirt from Bachrach. I didn't take a picture of it cause once I took it out of the wrapping it got all wrinkled.
But I did take a picture of the tie
.
Look at the amazing detail of how it's made.
Then later on was her spring chorus concert. It was good. The senior chorus did the songs from Mamma Mia and they dressed the part, 60's style. They also danced. It was like a mini musical. Definately worth my time.
So now I get to look forward to tomorrow when Kerrie and I go to Cici's for supper and go see Over the Hedge in Altoona. :)
Back
Post a comment!